A simple, powerful product to help you understand market buzz on /r/wallstreetbets and 4chan's Biz
Features
A high level overview
Keep your finger on pulse of the conversation. So you catch the surges as they happen.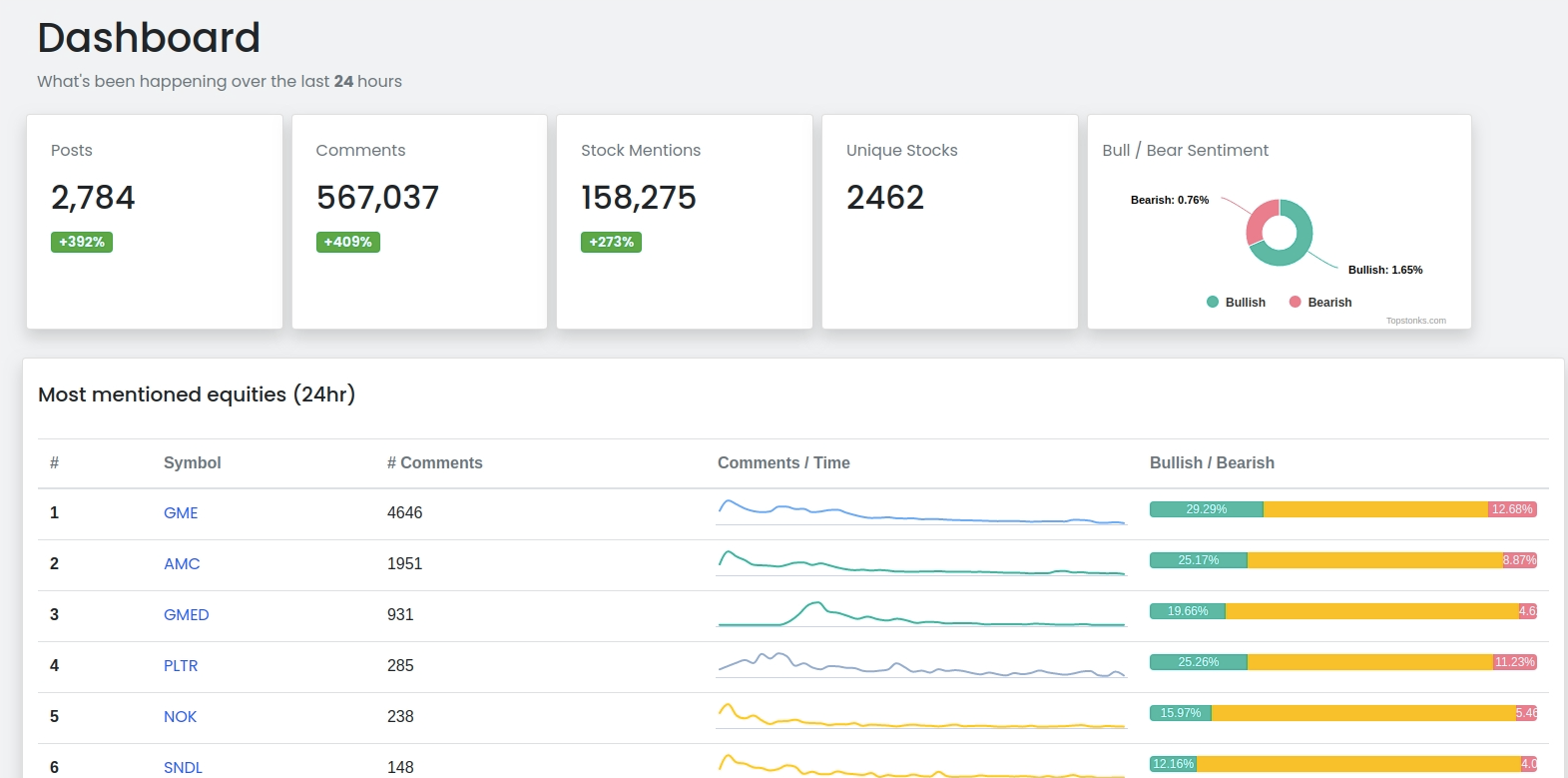 The most mentioned equities
We list the most mentioned equities across multiple timeframes, so you can see what's hot, and what is up and coming.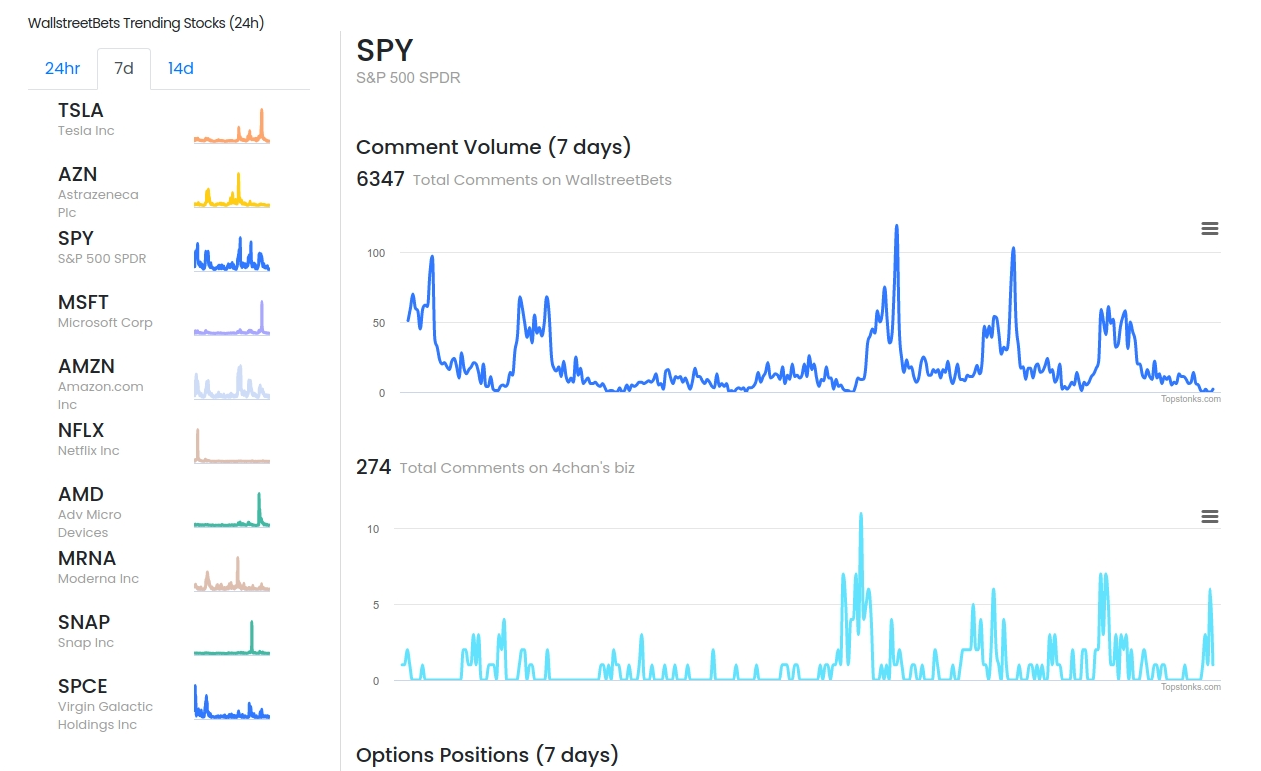 Trend detection
We're building features to automatically detect where the buzz is growing. In the meantime we've got some handy DIY tools to allow you to sort by what matters to you.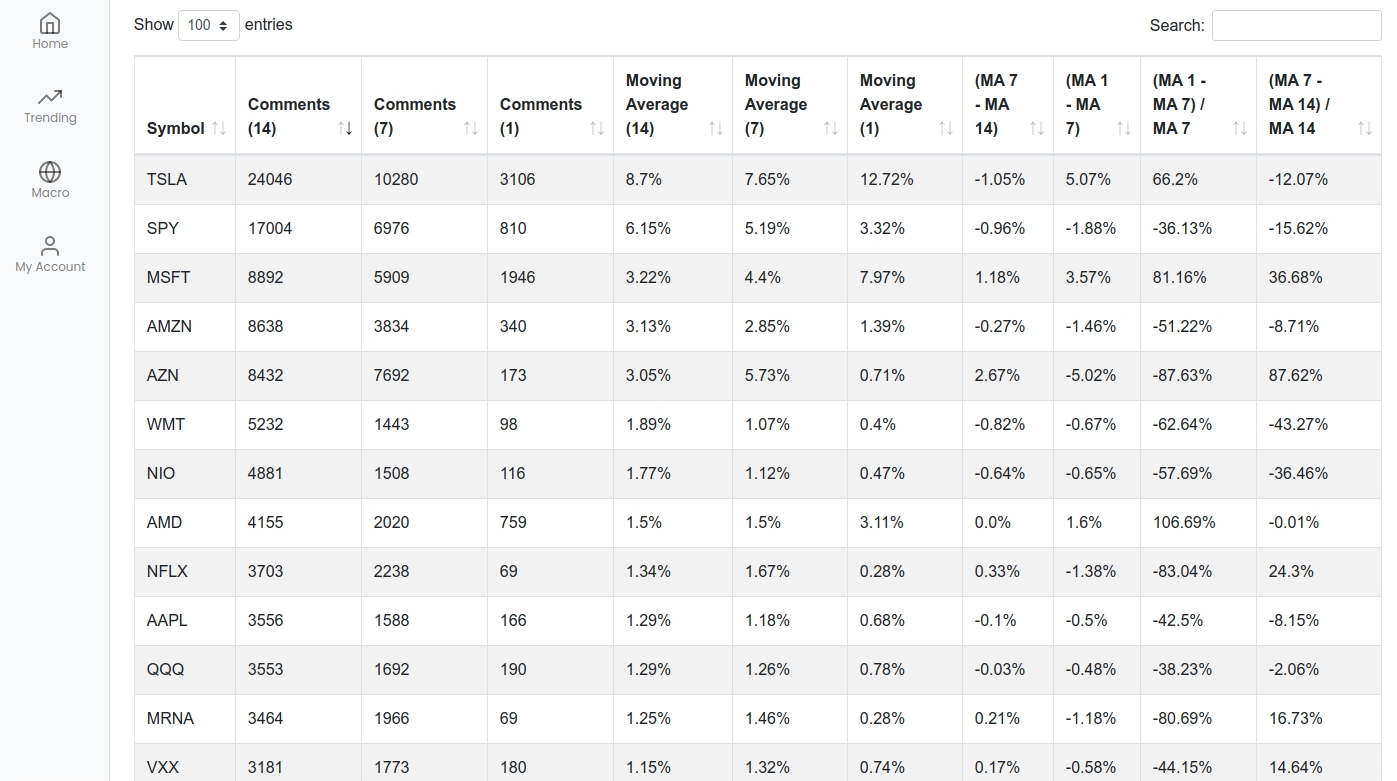 Options
A suite of tools to help you better understand where people bought their options positions.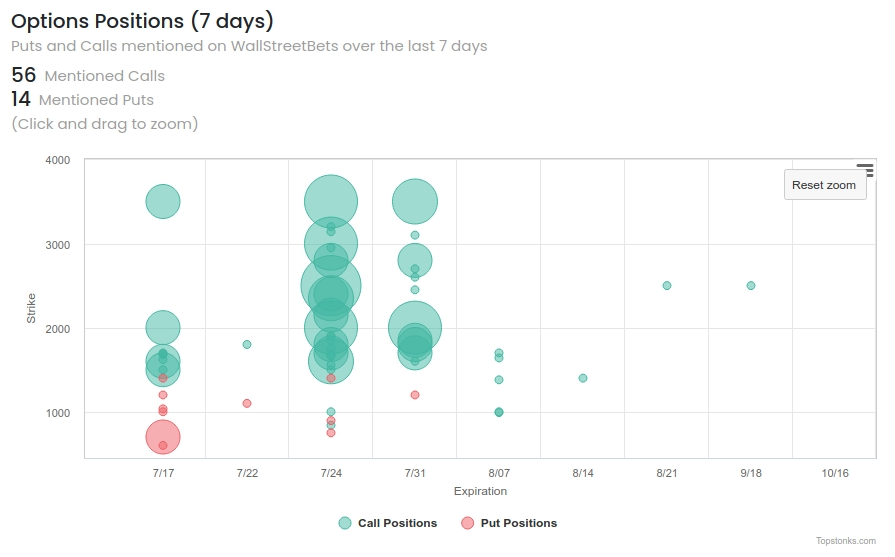 Themes
We're tracking groups of stocks to see which themes are trending and how they play out over time.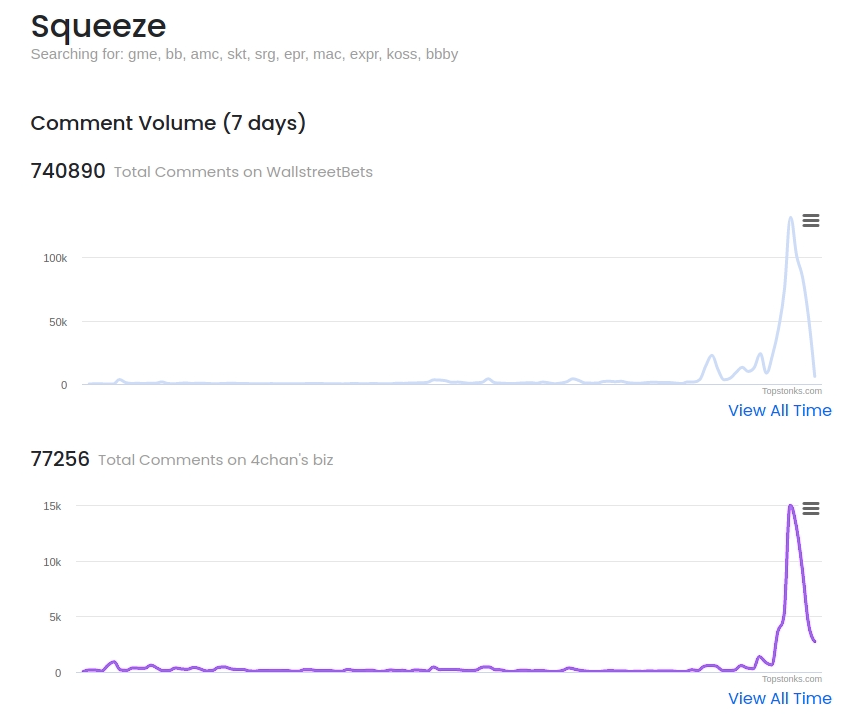 And more on the way!
We'll be rolling out a slew of new features in the coming weeks and months, so stay tuned.
Why should I use this?
The only reason you should consider using this product is if you believe that the forums we cover (WSB and 4chan) produce conversation that is worth monitoring. If you find yourself reading these forums often, or you're just curious about what they have to say, then TopStonks can help. If you don't believe that these places produce any valuable trading ideas, then this product may not be for you.
Personally, I find the conversation in these places to be fresh, contrarian, and valuable. This is the reason I built TopStonks, so I could see all the chatter at a high level, and subsequently generate more ideas for myself.
Why not just read the content directly?
The first problem is that these platforms produce more content than any one person can consume. Wallstreetbets can produce more than 500,000 comments a week. 4chan's /biz produces around 150,000 comments a week and each comment disappears after several minutes.
The next issue is that even if you are able to dedicate massive amounts of time to reading these forums, the trading ideas you find may not match your strategy, may not be timely, or may lack any other supporting commentary.
TopStonks shows you which equities are most popular, while simultaneously allowing you to dive in and find the conversations suited to your particular trading strategy.
Okay, but how do I use this?
It's really up to you and your trading style. I've used it as a tool for idea inspiration, but you might use it to better understand positions you want to take or have already taken.
I've also found it handy at times when the market is moving swiftly and I'm not sure where the opportunities are. During the Covid market selloff I saw that DIS, CCL, MGM and several other plays were being talked about in bulk. I took short positions in all three and made money.
During a secondary selloff, I saw that the market was having a down day, but chatter about Draftkings (DKNG) had surpassed that of the market in general (SPY). I bought calls and sold my position at a profit just hours later.
Similarly, during the GME runup I was able to make a profit.
These are just a few examples of how to utilize the product. At the end of the day, it is up to each individual to choose their trades.
What they're saying
Happy users
"Finally, I don't have to hop between eight reddit threads trying to find comments about that one Stock. Time saver. Money maker. Highly recommend"
Sign up now